Most states require voters returning absentee or mail ballots to ensure their ballots are received by the appropriate authority by Election Day. A number of states allow ballots to be received a certain number of days after Election Day if the ballot envelope is postmarked on or before Election Day. Finally, some states require absentee ballots to be received prior to Election Day.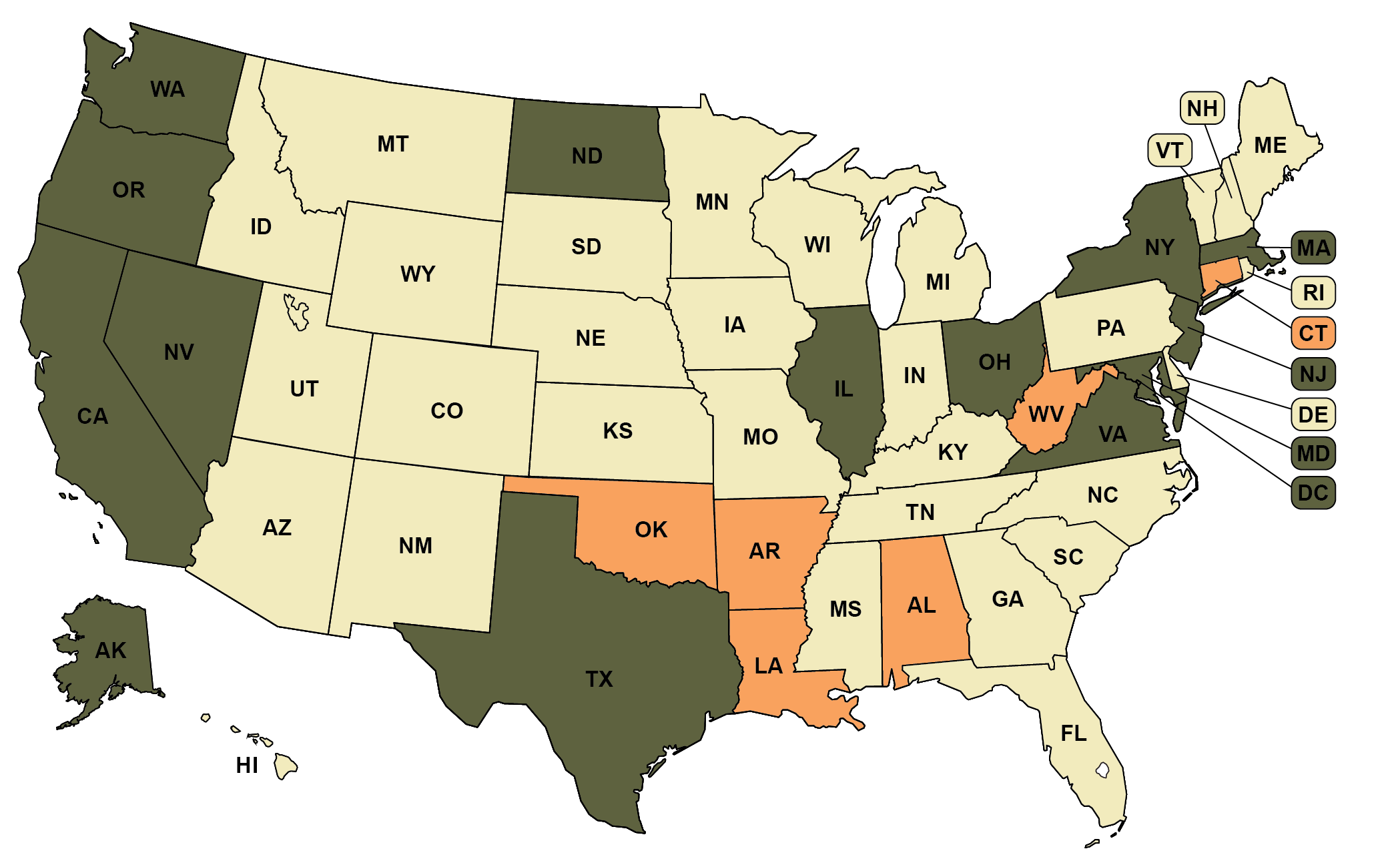 Mail ballot receipt deadline on or after Election Day

(

48 states + D.C.

)

Mail ballot receipt deadline before Election Day

(

2 states

)
Recommended citation: Movement Advancement Project. "Mail Ballot Receipt Deadlines" https://www.mapresearch.org/democracy-maps/mail_ballot_receipt_deadline. Accessed 09/27/2023.
---
Breakdown by Population
*Note: These percentages reflect the voting-eligible population, as reported by the United States Election Project.
98 % of voting-eligible population lives in states has a mail ballot receipt deadline on or after Election Day
2 % of voting-eligible population lives in states has a mail ballot receipt deadline before Election Day