Following the 2012 presidential election, where many voters reported long wait times to vote, President Obama created a bipartisan commission to study problems with polling place wait times. While wait times have improved in many jurisdictions since that time, some voters still face unreasonable delays to cast their vote. MAP relied on research and data from the MIT Election Data + Science Lab's 
Election Performance Index
 for this map. Please note the most current data is drawn from the 2018 midterm elections which generally have much shorter wait times, meaning a 7-minute wait time in the midterms could be a much longer wait time in a general election. The map will be updated as soon as the 2020 data is available.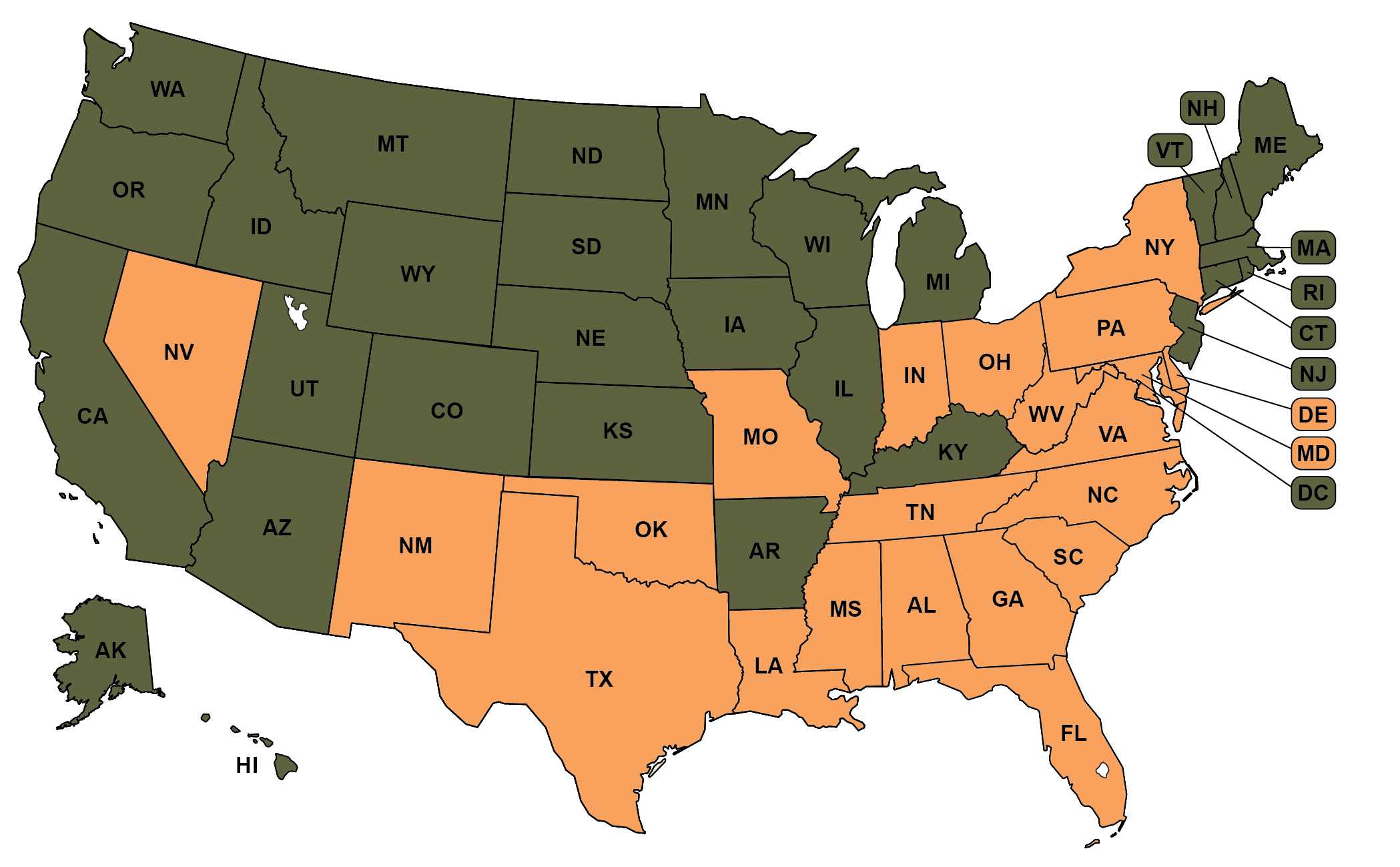 Average voting wait time in 2018 over 6 minutes

(

20 states + D.C.

)

Average voting wait time in 2018 6 minutes or less

(

30 states

)
---
Breakdown by Population
*Note: These percentages reflect the voting-eligible population, as reported by the United States Election Project.
44 % of population lives in states whose average voting wait time in 2018 over 6 minutes
56 % of population lives in states whose average voting wait time in 2018 6 minutes or less