Every state has laws outlining who is eligible to vote, and almost all states restrict voting for those who are currently incarcerated for a felony offense—though a few states allow citizens to vote while incarcerated. States differ on when and how formerly incarcerated people can have their voting rights restored.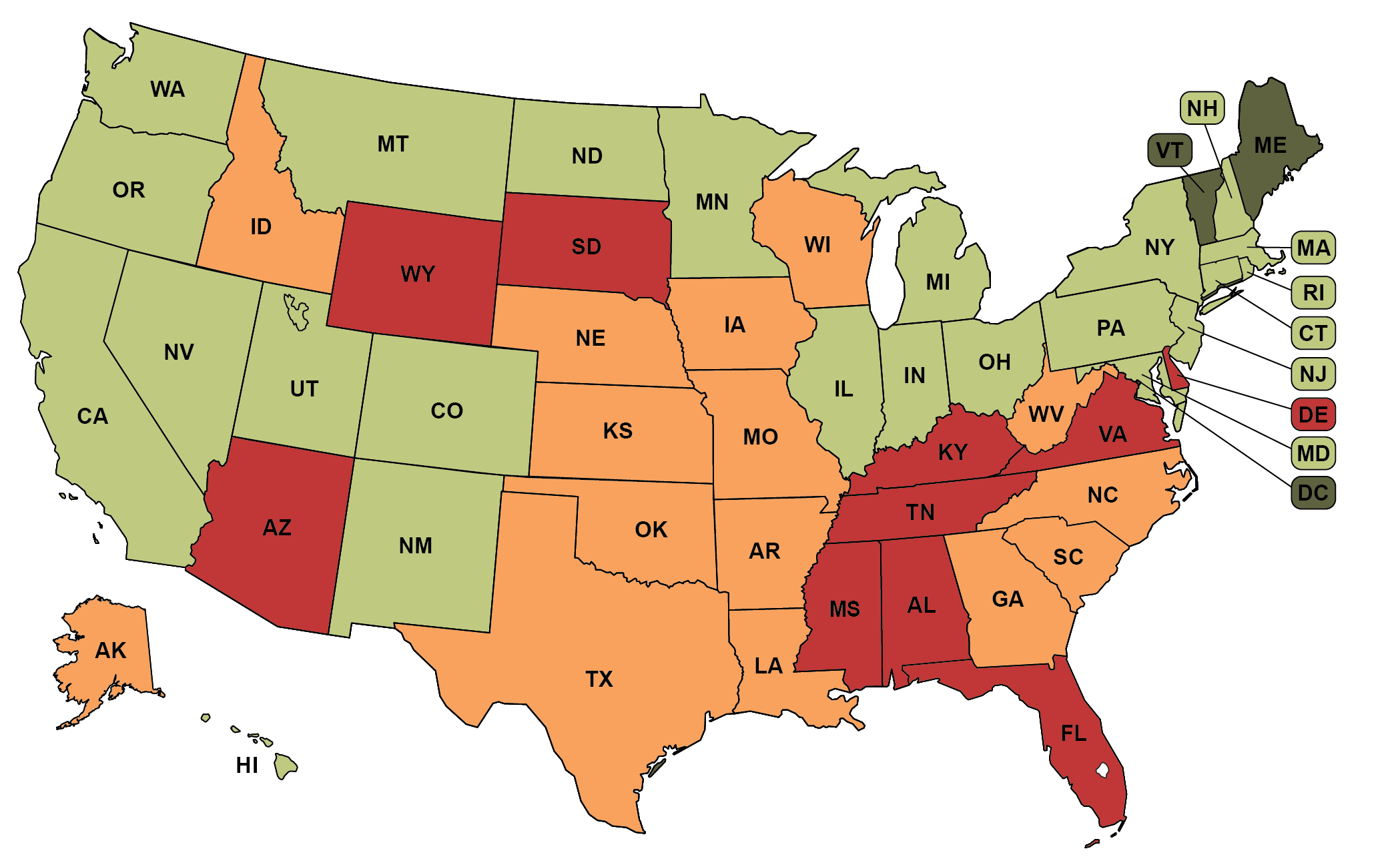 Voting rights are never lost

(

2 states + D.C.

)

Voting rights are automatically restored upon release from incarceration

(

24 states

)

Voting rights are lost until full completion of sentence, including probation and parole

(

14 states

)

Additional action is required post-sentence to restore voting rights

(

10 states

)
Note: In August 2023, the federal 5th Circuit Court of Appeals ruled that Mississippi's law requiring that people convicted of certain felonies be permanently disenfranchised was unconstitutional. The state has announced they will appeal the ruling.

Recommended citation: Movement Advancement Project. "Voting Rights for Formerly Incarcerated People" https://www.mapresearch.org/democracy-maps/voting_rights_for_formerly_incarcerated_people. Accessed 08/07/2023.
---
Breakdown by Population
*Note: These percentages reflect the voting-eligible population, as reported by the United States Election Project.
1 % of population lives in states where voting rights are never lost
54 % of population lives in states where voting rights are automatically restored upon release from incarceration
27 % of population lives in states where voting rights are lost until full completion of sentence, including probation and parole
18 % of population lives in states where additional action is required post-sentence to restore voting rights